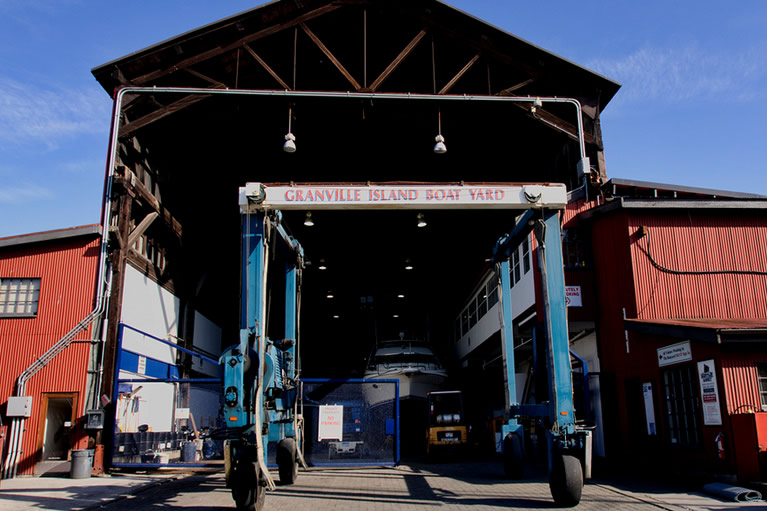 Granville Island Boat Yard has many specialists available to help you with your boat maintenance and repair.
Our technicians are experienced in handling gas and diesel engines, rigging, fiberglass, gel coat, woodwork, electrical, mechanical, underwater services, restorations, bottom painting, waxing, polishing, and more!
Our location utilizes specialty marine products and supplies to ensure quality work, that is entirely to your satisfaction.
Below is a list of the many tech specialists available on site, listed by location.